What is Gamers.Online?
We have one goal: to provide you with all tools you need to make your gaming an even better experience. Start by finding the right players to game with in a nontoxic environment, matching up with those that have the same gaming values you do.
How To Find Gamers Just Like You?
Finding gaming friends at Gamers.Online is simple. You can use our search page and filter the gamers in a number of ways:
The more you detail your gaming preferences the easier you can be found by likeminded people and the less time you spend looking for a good gaming group.
By Publishing Your Own Gaming Events
Create awesome gaming events to share with friends and other gamers or join events and find new gaming friends. All events are related to a specific game and can be found on the game pages or be searched in the search page. They can be public or invite only, whatever you prefer for your own gaming experience.
By Browsing Your Preferred Games
You can mark each game you play as LFG (looking for group) where you want to join others, or as LFP (looking for player) where you are looking to find a new gaming group. Every gamer that has selected one of those options for that game will be shown as potential gamer to contact.
Gaming friend requests are always only a request and have to be accepted by the invited gamer. This ensures your privacy and protects you from unwanted contacts. We are very strict about creating and maintaining a nontoxic and safe environment for all gamers.
What Is GO XP And Your GO Level?
Do you want to be ranked #1 of the world in a boardgame, videogame or even a roleplaying game (#1 DnD Dungeon Master or #1 DnD Player)? Now it is possible at Gamers.Online thanks to our GO XP and GO Levels, as well as our ELO System for official events.
Every time you participate in a game event and finish the event by adding the results of the session, you will be rewarded with GO XP. The amount depends on the game type (e.g. competitive, cooperative, rpg, etc.) as well as the outcome (e.g. ranking, won levels, finished campaign).
You cannot lose GO XP. It's a measure of your gaming experience. This way you can compare yourself with gamers world-wide even on cooperative games like Arkham Horror third edition!
When participating in official events, that only can be opened by confirmed Gamers.Online publishers, you can also earn GO ELO. As with the case in all ELO measurements, this can be lost and gained.
Creating Your Gamers CV
Start creating your own legend by building your gamers CV now. Create events and participate in games, log your results and show them to the world of gamers. It is not important if you game solo, play in teams, enjoy cooperative or competitive games, or if you just enjoy building characters in your favorite rpg.
Register now and start building your gaming history!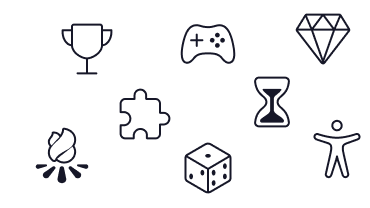 Top 10 Games Played At Gamers.Online